On Tuesday, October 13, much to the dismay of human rights advocates across the world, it was announced that China, Cuba, and Russia were formally elected into the UN Human Rights Council, having been voted by the UN General Assembly. Though it is worth noting that support of China has visibly decreased- China's votes only tallied to about 139, in comparison to the whopping 180 in 2016- it is still absolutely reprehensible that China, a nation that so blatantly disregards and rejects UN human rights investigations and mechanisms, has received such a monumental position in the United Nations.
The decision to accept China into an important membership position in a UN body that supposedly values the protection and promotion of human rights is unacceptable, and it has been met with much immediate criticism. On the same day as the vote took place, United States Secretary of State Mike Pompeo released a statement titled "On the UN Human Rights Council's Embrace of Authoritarian Regimes." You can read an excerpt from his remarks below:
"In 2018, President Donald Trump withdrew the United States from the United Nations Human Rights Council due to its well- established pattern of anti-Israel bias and membership rules that allow the election of the world's worst violators of human rights abusers to seats on the Council. Prior to making this decision, and after our exit, the United States has urged UN member states to take immediate action to reform the Council before it became irreparable. Unfortunately, those calls went unheeded, and today the UN General Assembly once again elected countries with abhorrent human rights records, including China, Russia, and Cuba. Venezuela was elected in 2019."
And this isn't the first time someone spoke up about the irony of China's election into the Human Rights Council. Following China's nomination, and prior to the decision, The Uyghur Human Rights Project (UHRP) and World Uyghur Congress (WUC), in conjunction with nearly 70 other Uyghur organizations, released an open letter to the UN General Assembly member states to appeal to them to not vote for China.
"Appointing China to the Human Rights Council undermines the core values that the United Nations stand for. When electing States to the Council, their human rights records have to be taken into account. China not only undermines the concept of human rights, but also uses its influence in the UN to silence any debate on its horrific human rights record." – Dolkun Isa, President, World Uyghur Congress
"It's difficult to comprehend the perverse logic behind the possibility of electing China – the government currently committing genocide against Uyghurs – to the UN body responsible for overseeing human rights protections around the world." – Omer Kanat, Executive Director, Uyghur Human Rights Project
Not only is China systematically persecuting the Uyghurs, but nearly every religious community in China has come under extreme suppression and violations of religious freedom. Uyghurs are routinely surveilled, falsely accused of religious extremism, and detained in concentration camps for months or years on end, while their children are shipped off to state-run schools for political and atheist indoctrination. Tibetan Buddhists face government control of nearly every aspect of their lives and, similarly to the Uyghurs, are targeted for enforced disappearances, arbitrary and prolonged detention, physical abuse and torture, and other egregious human rights and religious freedom violations. Chinese Christians are surveilled by neighborhood monitors, have their house churches forcibly shut down or demolished and their religious materials confiscated, and are imprisoned for 'conducting illegal business operations.' Falun Gong practitioners are rounded up, transported to undisclosed locations, and undergo forced organ harvesting.
See below some of the dialogue happening right now on social media: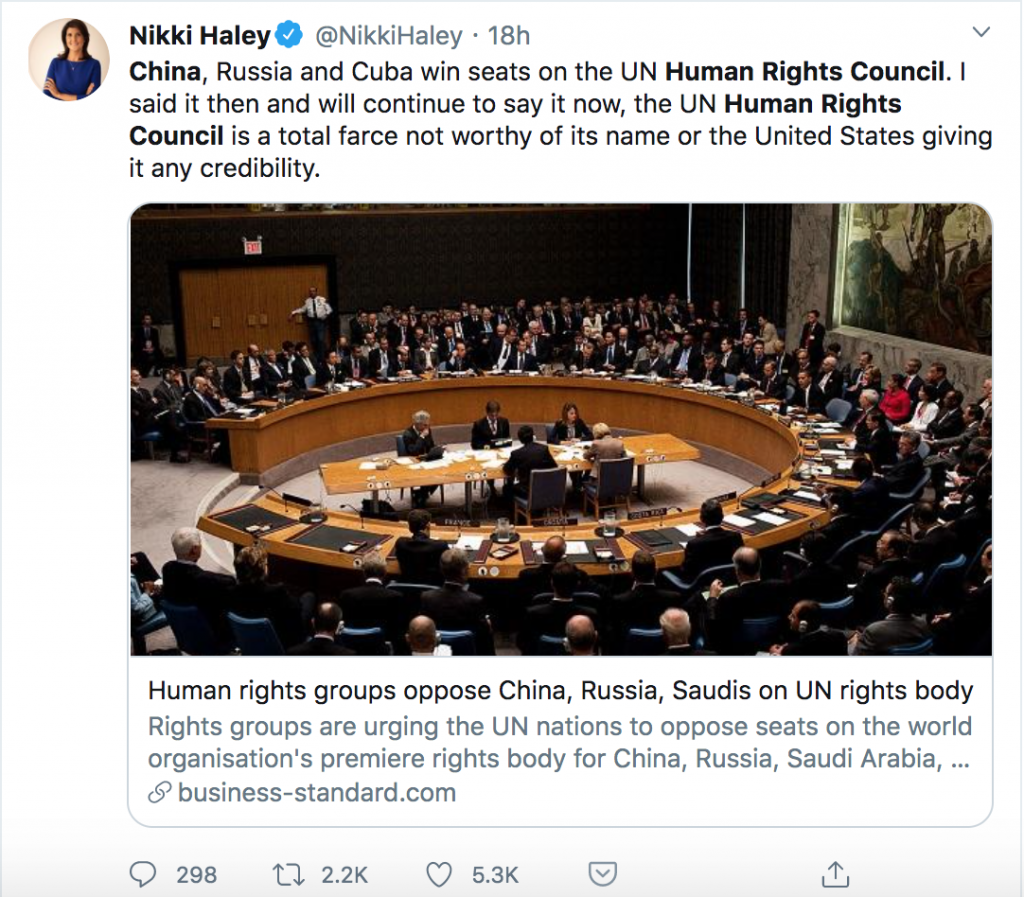 Image by Malcolm Brown on Flickr