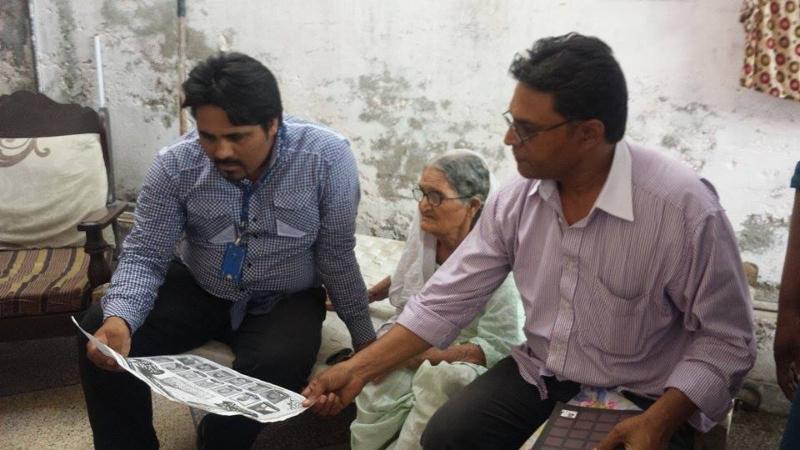 On June 20th, the cases of five Pakistani Christians accused of blasphemy were acquitted by an Anti-Terrorism Court in Gujranwala. Considering most blasphemy cases in Pakistan do not see much movement or success, these cases are truly an act of God.
In 2015, a Christian pastor and four others were originally arrested under terrorism laws for using the Urdu word "rasool", which means apostle, to describe a deceased pastor on posters that were put up across the town of Gujrat. The posters were made in order to bring attention to an ordination ceremony occurring at the Biblical Church of God on Sunday August 16th, 2015. The word "rasool" was used in the poster to describe pastor Fazal Masih, who had established the Biblical Church of God, which supports Christians in Pakistan. Issues arose with these posters because in Pakistan the word is used only for Islamic prophets, specifically Prophet Muhammad. Thus, a group of Muslims found this poster to be offensive because Fazal Masih was a member of the Christian religion.
A blasphemy case was made against the involved Christians under the premise of various anti-terrorism laws. Under Anti-Terrorism Act 8/9 they were found guilty of displaying and publishing written material which was threatening, abusive, and insulting. Additionally, under Anti-Terrorism Act 11-W they were found instigating sectarian hatred and hurting religious sentiments. They were also found to be violating one of the subsections of the infamous blasphemy law, Section 295-A of the Pakistan Penal Code, which found them guilty of deliberate and malicious acts intended to outrage religious feelings of any class by insulting its religion or religious beliefs.
After the original arrests, the First Information Report (FIR) written by the police noted that a total of 16 people were nominated for participating in said blasphemous acts, but only 7 faced court trials. One of the organizations in Pakistan supported by Jubilee Campaign to assist Christian victims and their families, the Centre for Legal Aid, Assistance & Settlement (CLAAS) took up the case in August of 2015 and now five of the men, Shafwat Gill, Latif Masih, Unitan Fazal Gill, Moshin Shoukat, and Zulifiqar were each acquitted. Another two, Aftab Gill and Hajij bin Yousaf, have been sentenced to imprisonment for six years.
Jubilee Campaign celebrates the acquittal of these five men and pray for their safety in Pakistan. Please join us in praying for the additional two to be acquitted, and for blasphemy laws to be repealed in Pakistan. Thank you for your financial support to our Pakistan Victims Family fund which CLAAS administers to provide aid to the families of Christian victims of false accusations such as these. Please continue to give.