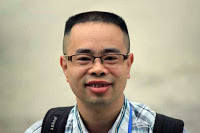 (Image from Church in Chains)
Today marks the United Nations International Day in Support of Victims of Torture. The UN recognizes that torture is an evil practice in any form and constitutes a crime against humanity.
At Jubilee Campaign, we know that persecuted Christians are a targeted group for torture. Torture is often used by governments or others to punish Christians for their faith or as a means to try to force them to recant their faith.
A current victim of this type of persecution is Pastor Yang Hua. Yang was the pastor for a house church in Guizhou province. He has been detained since December 2015. He was arrested during a police raid of the church when he tried to stop the police from taking a hard drive. He was then charged with "divulging state secrets."
During his time in detention he reported that his prosecutors tortured him, threatened to kill him, and threatened his family. Despite his allegations against them, these prosecutors were allowed to remain on the case.
On December 26, 2016, Pastor Yang was put on trial for the charges against him. Public members were banned from the premises and Yang's wife was forcibly removed from the court, escorted home, and monitored by police. In January this year, his sentence of two years and six months in prison was announced.
The church has been banned and other church leaders fear arrest. Despite their many hardships, Pastor Yang and his wife have shown steadfast faith the Lord. We ask that today you pray for Pastor Yang and other victims of torture and persecution. Pray for their strength and comfort and that they may be a testimony to our Lord Jesus Christ.