Earlier this month we had sent you an update about conditions in Sudan for Christians. Unfortunately, events have happened since. On December 18th, Sudanese security officials arrested two Sudanese pastors in the Khartoum area.
Both pastors, who belong to the Sudan Church of Christ, were arrested from their homes. Reverend Kowa Shamaal and Reverend Hassan Abdelrahim have previously objected the destruction of worship buildings belonging to Sudan Church of Christ, however the reason for their arrest is not officially known. Families of the two pastors have not received information on their whereabouts.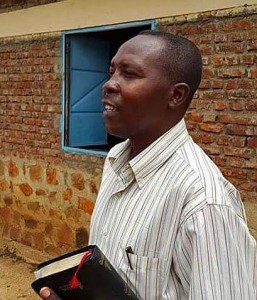 Christians in Sudan are also asking prayer as Pastor Hafez of Bahri Evangelical Church and Mohaned Mustafa, the church's lawyer, have been in court this week for their trial. Both men were arrested and briefly detained in July after they protested the government's unauthorized decision to destroy church property and were charged with "obstructing a public servant in the performance of his duties."
The trial began on December 14th and on December 22nd the court dismissed the case of Mohaned Mustafa. The court accepted the defense team's argument that "prosecutors had failed to comply with the legal requirement to obtain Bar Association approval for the filing of a criminal case against a lawyer."
The trial will continue for Pastor Hafez. He last appeared before the court on December 23rd, however we are waiting for an update on the trial.
Please join Jubilee Campaign in praying for the release and safety of Reverend Shamaal and Reverend Abdelrahim. Please also pray for the court to drop the charges against Pastor Hafez, and for the Christians in Sudan to be protected.
To read more on the story, visit:
http://us6.campaign-archive1.com/?u=7ec6d7eb2533a90581f839110&id=bbc0221ac6&e=c95cc2072f
http://meconcern.org/index.php/en/prayer-requests/992-sudan-pastor-and-lawye